Eating With The Seasons: December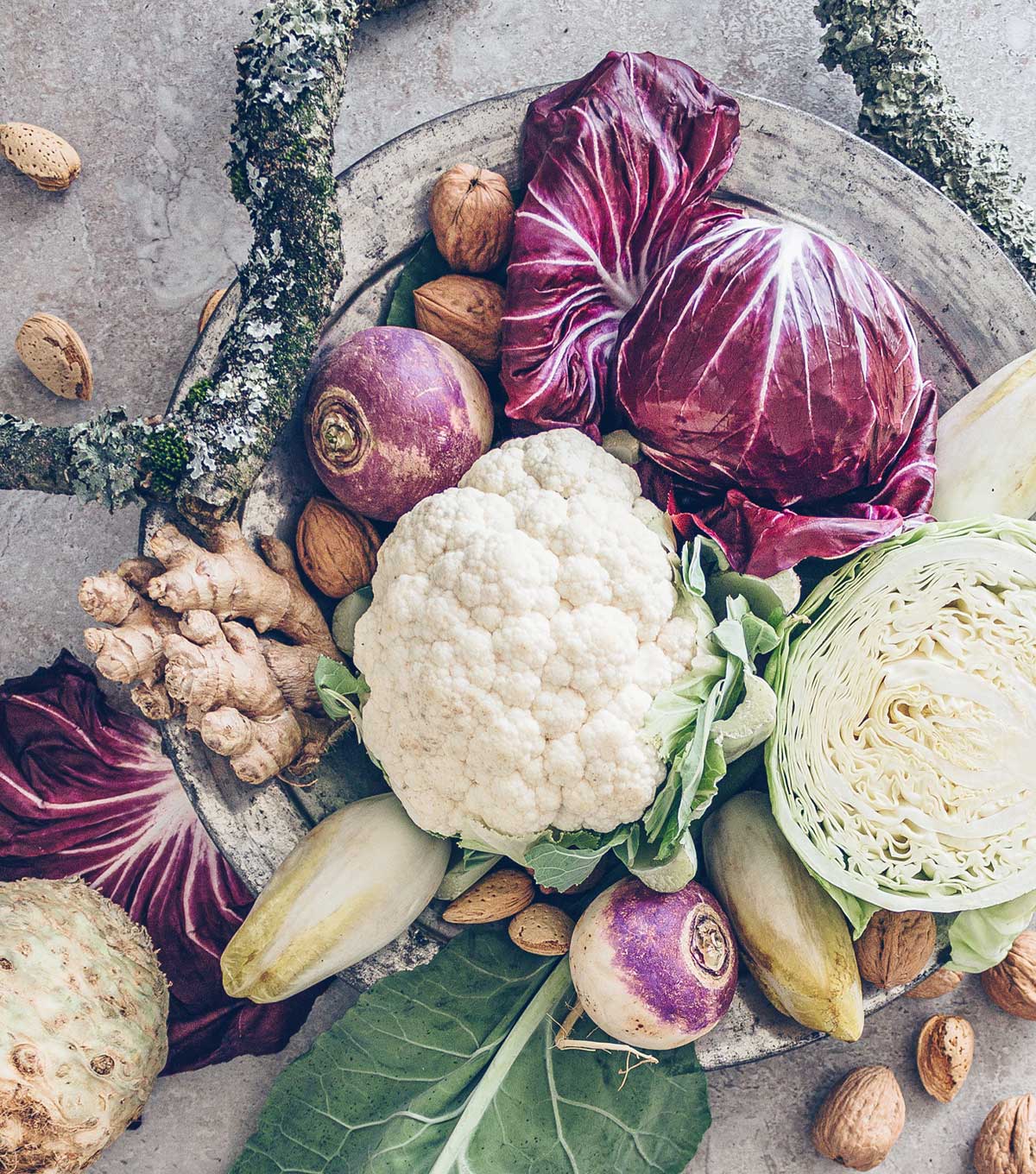 Well here we are in December… I'm so happy that we have made it here. This year has been unlike any we have ever known. We have had to change and adapt in so many ways to navigate this new normal. And as unusual as that has been, the seasons have been equally so. Here in Vermont we have not been experiencing winter yet. It snowed once, but was gone the next day.
We have still been having days that reach the 50°s and 60°s. This has been a godsend for my gardening as I was late planting a few things and putting things to bed for the winter. In doing so I realized that I still have a few strawberries on my plants. So in this unseasonal start to the month, I am going to lay out what should be seasonal eating for December.
Seasonal Eating
---
As the world around us shifts with the seasons, so do the foods that are harvested. It should only make sense then, that our eating follows this same pattern. Seasonal eating is when you eat foods at the time of year that they are harvested. This is something that we tend to do naturally, eating pumpkin in fall for instance, or asparagus in spring. But did you know that seasonal eating throughout the year can improve your health and the environment?
The Benefits Of Seasonal Eating
---
In Season Produce Tastes Better
---
Eating foods that are harvested when they are ripe in their local growing season simply taste better. Out of season produce on the other hand is picked early, stored in cold storage for months, and sometimes travels long distances to reach you. In season fruits and vegetables are allowed to ripen fully before being harvested, which improves not only their flavor, but their nutrition too.
Eating Seasonally Improves Nutrition
---
Allowing produce to ripen fully before harvesting maximizes its nutrient availability (the amount that your body is able to process.) It is at it's maximum right after harvest, so eating fruits and vegetables right after they are picked is better for you. As the time from harvest increases, the nutrient availability decreases, sometimes by as much as 30-50%.
Seasonal Eating Supports Gut Health
---
Eating seasonally means that you are eating foods as they become available from season to season, or month to month. This means that instead of eating the same foods all year round, you are eating a varied mix, diversifying your diet. Studies have shown that human microbiomes change in accordance with the seasons, and that eating seasonally can help promote proper gut bacteria and improve health. For more on the importance of gut health click here.
It Is Better For The Environment
---
Eating out of season and non-local produce not only decreases the nutritional value of the foods, it also increases the carbon footprint of them. Out of season produce can be kept in cold storage for months, using energy to preserve it. Non-local produce often must be flown or shipped long distances to reach you. increases their carbon footprint.
Seasonal Eating Guide For December
---
Seasonal Low-Carb, Keto Fruits And Vegetables For December
Turnips
Celeriac
Endive
Frisee
Fennel
Kale
Leeks
Celery
Cabbage
Rutabaga
Pumpkin
Delicata & Spaghetti Squash
Brussel Sprouts
Broccoli
Cauliflower
Collard Greens
Mushrooms
Shallots & Onions
Cranberries
Sage
Some Seasonal Recipes For December
---